Party Rentals Boca Raton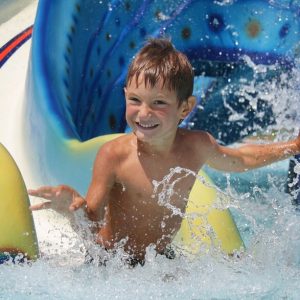 Boca Raton water slide rentals are extremely popular…
Whether your event falls during the busy season or in the quieter months of the stormy off season, the soaring temperatures, high humidity levels, beautiful tropical scenery, large swathes of grass and space, and year-round willingness to put on an awesomely fun party makes Boca Raton (and Palm Beach County as a whole) an ideal location to host an event with the perfect water slide rental. Our loyal and long time clients in Boca will happily attest that there is nothing better than seeing a child's face light up when our delivery men show up and begin setting up a huge water slide for their birthday party.
And we consistently provide waterslides for Boca-based corporate gatherings and company events, who typically rent between 1 and 3 of our most popular slides as the primary entertainment for the children and families of their workers or associates.
Best of all, there are so many water slide rentals to fit every age group and interest that you can quite easily find the perfect water slide for your event and then, in many cases, customize the layout to offer a straight end-run or a curved end-run to ensure that it fits your layout perfectly.
Want to really stand out from the crowd, reserve multiple water slide rentals in Boca Raton for your event and enjoy how your guests talk about your amazing party for months on end.
Why Rent a Boca Raton Waterslide?
Fun Fact: Did you know that in 2014, Florida surpassed New York to become the 3rd most populous state in the United States?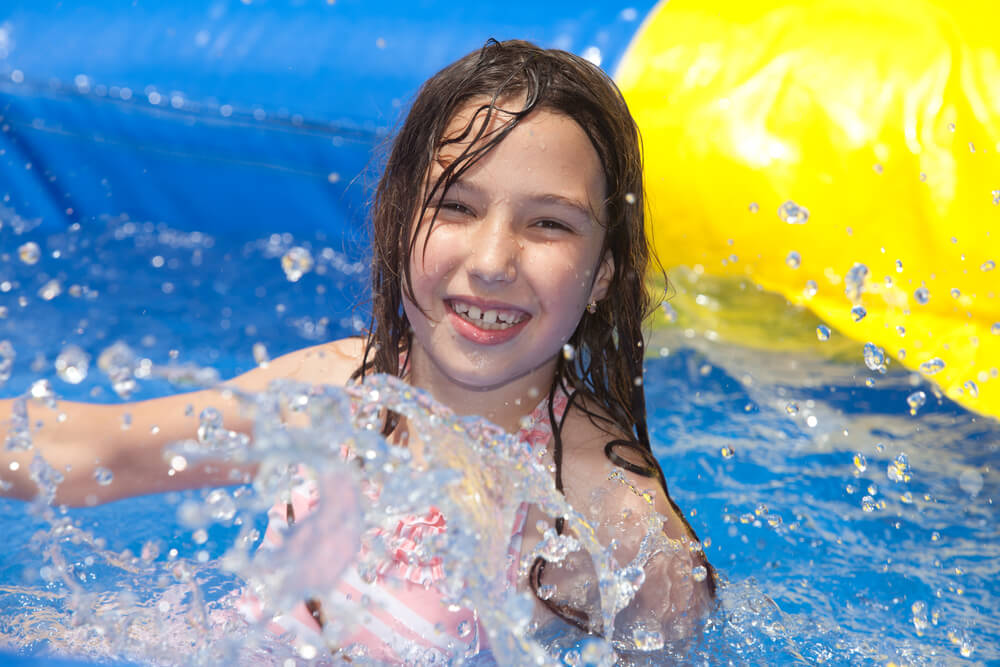 That many people in one tropical location with beautiful weather means a ton of awesome opportunities for memorable birthday parties, gatherings, picnics, company events, and corporate parties. Any events that have children present are going to require entertainment, and since the average temperatures in Florida, and especially South Florida, are higher than the rest of the country, that means you need some entertainment that will not only help the kids burn off tons of excess energy, but keep them cool and having fun at the same time.
There is simply nothing better than a giant water slide to accomplish all of these tasks.
The physical component keeps the kids active and burning energy that would otherwise not have an outlet.
The water component keeps them cool and refreshed while giving them solid vitamin D from the sunshine exposure, which is a critical component in good health.
The fun of the slide and the climb gives their brains all they can handle in awesome excitement and lasting enjoyment as they experience the thrill of anticipation, the enjoyment of their friends, the encouragement of the watching adults, and the eventual adrenaline filled excitement of the actual rush down the slide and into the pool.
The children will literally want to go over and over until the party is over, and the deep restful uninterrupted sleep they get after a water slide party will be a blessing for the parents.
Renting a water slide in Boca is as simple as picking out the option that is right for your space and theme, and then calling to ensure that it is available. One of our friendly professional staff members will be glad to answer any questions about pricing or dimensions, and then our delivery staff will set up your water slide anywhere in Boca with no effort on your part. It's so simple and super easy that it is no wonder that we rent more water slides in Boca than any of our competitors.
Our Most Popular Boca Waterslide Options
Currently, the most popular rentals are: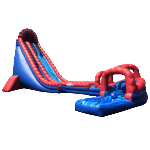 40? NIAGARA FALLS SLIP 'N SLIDE
This amazing ride is one of the most popular water slide rentals in Boca Raton and when you see this extravagant water slide rental up close, you will see why.
Standing four stories high, this leading water slide rental is quite the adventure to slip and slide down the 40 ft of splashing fun down to the refreshing splash pool below.
Best of all, this water slide comes with options so you can customize it to your space or your desires.
Choose to go with the curved set up that gives a twist at the end or choose to have it set up as a straight shot go so that the kids blast straight from the beginning to the end of our slippery slide straight set-up.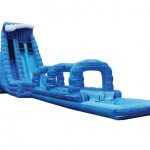 35′ BLUE CRUSH 2-LANE RUN N SPLASH COMBO
Blue Crush is the coolest, most amazing ride.
And it's super tall… 35 feet tall to be exact! That's bigger than a 3 story house and we currently have it available for rents it any thrilling celebration from a birthday party to a social gathering where children need entertaining!
The 35' Blue Crush 2 Lane Run 'N Splash Combo delivers a ride that's adrenaline-pumping, heart-stopping and breath-taking, just to name a few.
It's perfect for schools, churches and summer camps as well as the perfect water slide for your Boca Raton backyard— just make sure you can accommodate its massive dimensions!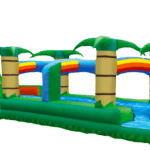 22′ TROPICAL 2-LANE RUN N SPLASH COMBO
The Tropical is a great hot day water slide.
This tropical vacation will light up any party with a wonderful 22′ angled drop and then a cooling 26′ of additional length as you enjoy a longer go of it, waving to friends and family as you quickly cruise past on overdrive.
A masterpiece water slide rental, this one blends the best worlds of the slope and the lengthy slide for enjoyment.
Perfect for tropical locations like South Florida, the bright colors, beautiful design, and super fun slide length makes it a big winner at nearly any event.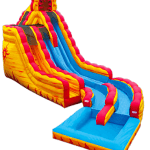 Visually stunning, this water slide rental combines the hot reds and yellows of the hot South Florida heat with the the cool refreshing light blue water tones of the pool.
This 20 foot Fire N Ice adventurous 2 Story inflatable water slide makes for a perfect party in Boca.
Kids love choosing between two slides at two levels that take them down a slippery slope into a splash-down pool.
The ladder stops at the first platform and then climbs up 3 ½-feet higher to a new extreme height for a more extreme drop.  
30′ RED, WHITE, AND BLUE CRUSH SLIP N SLIDE
This patriotic water slide is one of our most popular water slide rentals in Boca Raton.
It features the best of height, speed, and length, with a 30 foot high angle and an extended end run leading up to the splash pool.
The beautiful American flag colors are always a hit for every party, and the kids and adults alike love the configuration and color scheme.
And the added flexibility gives you the option to curve the end run or keep it a straight shot, depending on your available space or party entertainment layout needs.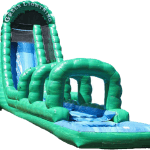 27′ GREEN LIGHTNING SLIP N SLIDE
The 27' Green Lightning Water Slide rental delivers a thundering splash in a flash.
Not only will your party guests get to scale a 27' incline, they will also get to plummet then slide more than 65 feet in total! 
This awesome slip and slide combo is the ultimate fun for any birthday party or social event with its one-of-a-kind slippery ride.?
Just add water for extreme fun!
History of the Water Slide
The history of the water slide dates back to the days of the Roman Empire when early engineers would use the long twisting tubes of the aqueducts to slide down the hills and mountains to the depths of the aqueducts in order to reach the hard to enter bowels of the constructs in order to fix leaks, cracks, and other structural elements.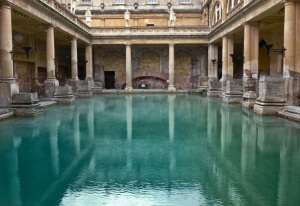 They would go in the low rain seasons when the aqueduct tunnels were only partially or barely flowing, and the effect was a long slippery slide in shallow water.
And though this was work related, elite Roman citizens heard about these escapades and began to order the construction of small versions for their private parties and amusements.
Soon architects and engineers were being called upon to construct water slides down from hills with springs to the pools at the bottom of landowners properties, or into their private pools through sloping tunnels and twisting turns. And the results were incredible, as both children and adult guests at festivals and parties would ride carts and carriages up the long hills and then slide down laughing and yelling the whole way.
It wasn't until nearly 3000 years later that Herbert Sellner created what is called the Sellner Water-Toboggan Slide in 1923, introducing the first water slides to the modern world.
His creative innovations went a long way towards bringing this great source of fun and amusement back into civilized society, and his efforts have since then greatly improved the water entertainment industry.
But how did it work? They certainly did not have the plastics and rubber in 1923 that we have available today. Instead the Water-Toboggan Slide was made of wood that was held over water. Instead of sliding down on your body, you would use a sled. And users would climb to the top of the slide (with their sleds) and then launch down the slide and glide up to 100 feet across the water at high speeds. It still sounds like tremendous fun, even with all the innovations we have made to water slides in the nearly one hundred years since then. In fact, it was so much fun that these types of water slides were then installed in places such as beaches, lakes, large private pools, and other such venues around the world for a number of wealthy clients.
Today, water slides are mainstream, although they are once again taking a giant step forward as our advanced technology and ability to utilize various synthetics is enabling them to take on huge proportions without sacrificing safety. They are everywhere: in water parks, swimming pools, beaches, and, now, even in the backyards of your homes or set up at the local park.
They are the perfect additions to every child's birthday and a great way to spend a hot blistering day… cooling off in the water and having fun. Plus there are so many variations and different types that you could literally rent one a month for five years and still not have exhausted all your options.
Water Slide Rental Boca Raton Style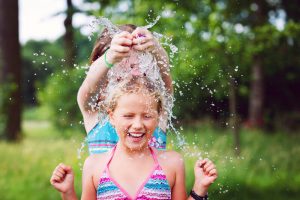 Our South Florida water slide rentals are so much fun that we constantly get emails from past clients thanking us for helping make their kid's party a massive success.
Have you ever wondered why our company is named Extremely Fun? We got the name from the emails and calls we received about the extreme amount of fun our customers say their son or daughter and their friends had while running around, jumping, sliding, and swimming.
We make sure to not only provide the life of the party, but go above and beyond on a customer relations level to provide the highest level of service from the very first initial questions about pricing and availability to the prompt pick up at the very end.
We also make sure that the "extreme" in our name applies to not just the level of fun but to the quality of our products as well.
Before your kids are set free to have all the xtreme fun they can handle, our professional staff have gone to extremes to make sure your waterslide rental, bounce house rental, or combination bounce house waterslide rental has been inspected to ensure the highest levels of quality and safety, and been given our stamp of approval as ready for fun and laughs. Then we make sure to check it one more time when we set it up, just to be sure you will have no issues. This level of dedication ensures that you can focus on the other elements of your event or simply enjoy the beautiful day while the kids have the time of their lives.
Waterslide Rental Boca Raton Thrills By Age Group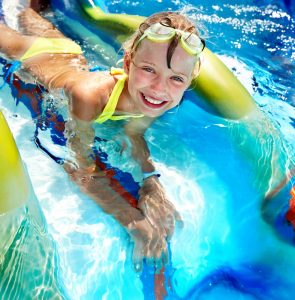 What is the very best option for an outdoor event while you and your guests will be under the beautiful South Florida sun? Water, of course! Fun in the sun with water is the best kind, especially for kids with boundless energy. And we have all the best options for fun in the sun with water.
In fact, Extremely Fun Rentals Offers A-Z Variety and a wider selection of waterslides than any other company in South Florida, from four-story heights to smaller slides fit for any size zone. Whatever your party size or age group, we have the perfect options available and if you don't want to sift through our website, feel free to call one of our support specialists and they will recommend the most popular options based on the information available.
For daredevils, our extreme waterslides offer extreme fun. Older kids and adults love our 40-foot-drop "Niagara Falls" water slide rental. It's a breathtaking four-story drop that really gets your adrenaline pumping!
Toddlers, seniors and chilled-out adults have waterslide choices, too. Our variety includes smaller slides, as small as 16 feet!
In between these extremes, we have 18 popular choices, with crazy colors to make any kid scream with delight. We offer a castle theme, a pirate ship, tropical boats and many more.
All of our Inflatables are USA-Made for top quality… as providing the highest levels of quality is as important to us as providing extreme fun. Because our inflatables are made in the USA, we can provide better products with thicker vinyl and completely-reliable seams. Not all rental companies go to such extremes for quality, but we believe in positive extremes.
After all, our company name is Extremely Fun, right?
We also offer dry slides, obstacle courses, jump houses, zip lines and all the party supplies you could ever need for Boca Raton bounce house and waterslide rentals.
We're your one-stop shop for Boca party entertainment!
It's all Extremely Fun!
Why Boca Party Planners and Parents Choose Us
Our long history of providing high quality water slides/bounce houses, professional installation, dependable service, and an unmatched variety of party choices puts us on top of the party planner's list.
You don't need a party planner, however, because parents can book your Boca Raton water slide or bounce house rental directly from the best party rental company in South Florida, and our affordable prices and highly rated excellent customer service will leave you feeling good about your choice.
We've been sharing fun days with parties and events for many years in Boca Raton. Our waterslide rentals, bounce house rentals, and waterslide bounce house combo rentals in Boca are powerfully engineered and hand selected to be a total hit with every group of kid's and adults, and our dedication to quality means that everything always goes smoothly with no issues.
Safety is always our first concern – and we're not kidding. It starts with high quality slides, goes on to experienced installers who groom the site and inflate the waterslide with top-of-the-line equipment, and carries into the final inspection to make sure everything is perfect. We always deliver a clean and sanitized slide, and stake it to the ground with our "no-trip" stainless steel stakes.
Extremely Fun is the smart and easy choice, and our long list of satisfied clients can attest to how well we have perfected the art of providing the perfect entertainment for every event. So go ahead and relax, knowing your party will be a waterslide success!
Fun, Fun, Fun! That's what your guests are going to have.
We will put your party into overdrive, no matter how large or small. Think beyond the backyard, too, and consider a waterslide for these occasions:
Kid's birthdays in Boca
Boca Raton parties and social gatherings for adults where kids are present
Company gatherings with families
Neighborhood gatherings
Boca family reunions
Parkside picnics
Sports events like soccer tournaments
Poolside backyard events or Boca community events
Family gatherings at the beach or other outdoor venue
Boca Weddings (Yes, weddings!)
No matter what your particular occasion or event is, a waterslide rental in Boca Raton or water slide bounce house rental in Boca can turn any event into one your guests will walk away from smiling and happy.
Call Now to Learn More About Pricing and Availability
954-300-3357